While Bitcoin has been consolidating and pulling back since its ascent above the $40,000 level, Ethereum (ETH) has had more than one trick up its sleeve.
Over the weekend, the price of Ethereum soared to hit a new record-high topping $1460. On CoinMarketCap, it touched a high of $1467, before pulling back slightly. Ethereum's bullish momentum seems to still be ongoing, as ETH is trading at approximately $1428 at the time of writing. In the last 24 hours, it is up 15%.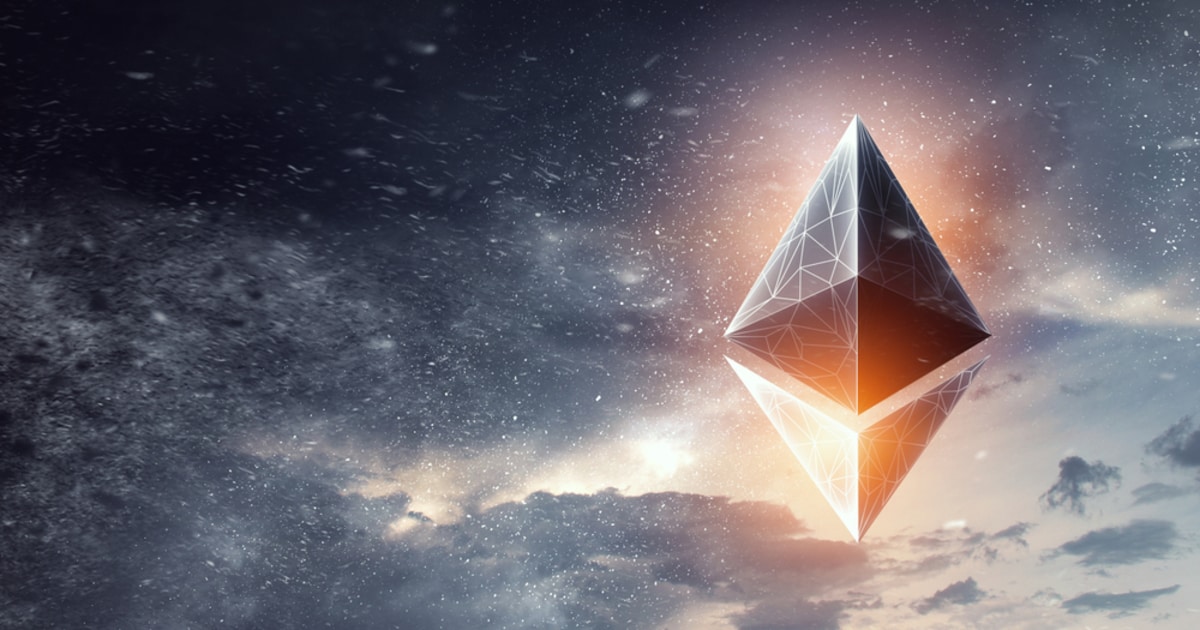 Ethereum outperforms Bitcoin
Sentiment around the cryptocurrency industry has been positive as Bitcoin recently reached above the $40,000 level once again. It has since pulled back, however, consolidating around $33,000.
This year alone, Bitcoin has grown by 11% so far. Despite its growth, on a year-to-date basis, Ethereum on its end may have outperformed BTC, as it has recorded an 88% increase. Currently, whether the bulls take charge will determine which level Ethereum will consolidate at. The cryptocurrency's V-shaped recovery has served to propel it higher and outperform Bitcoin.
For BTC, it is trading sideways and market experts are saying that it needs to break above the $40,000 level in order to protect its momentum.
DeFi boosts Ethereum higher
Many in the cryptocurrency community seem to think that Ethereum may potentially surge even more in value than Bitcoin in the future. As a blockchain network, it is highly sought after by developers as a platform to host decentralized finance (DeFi) projects.
Ethereum's underlying success can therefore partially be attributed to the boom of DeFi. The growing sector mainly runs on Ethereum's network, and currently has a value of over $26 billion in total value locked. The DeFi trend, which mainly leverages Ethereum to run smart contracts, may have served to boost Ether's value higher.
ETH futures to launch in February
Additionally, a sign that Ethereum is making headway and entering mainstream adoption is that the Chicago Mercantile Exchange (CME), the world's largest derivatives platform, has announced that it is planning on launching ETH futures by February 8. Once it gains the regulatory approval of the US Commodity Futures Trading Commission (CFTC), traders will also have ETH futures as an option, added on to the current Bitcoin futures available.
This will enable investors to trade Ethereum contracts without actually holding the underlying asset, and investors can gain a profit by betting on the future price of Ether (ETH).
ETH 2.0 – a transition to proof-of-stake
Furthermore, Ethereum has been transitioning from a proof-of-work blockchain to a fully proof-of-stake consensus mechanism, designed to be faster, more efficient, and more scalable as a platform. Currently, the new mainnet is working on its first phase – phase 0, where a beacon chain is featured and sharding is implemented.
In the next phase, Ethereum's current mainnet will merge with the new beacon chain. Ethereum 2.0 mainnet is set to deploy in four phases – Phase 0, Phase 1, Phase 1.5, and Phase 2. Each upgrade will have a unique focus so that the transition to a fully proof-of-stake protocol will be smooth.
The implementation of new projects for Ethereum will likely make it more appealing and attractive as an investment. Additionally, Ethereum may see an inflow of institutional investors, just like Bitcoin did, with the opportunity for institutional investors to trade ETH futures soon. For the time being, the crypto sector is already anticipating Ether's rally to $2000.
Source: https://blockchain.news/analysis/ethereum-price-hits-new-all-time-high-1460-btc-pulls-back-why-eth-will-continue-surging
Image source: Shutterstock